The Back Story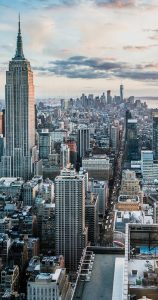 One crisp fall morning, I was standing in my office looking outside my window at the hundreds of people going about their day. It was getting cold outside. Everyone starting to bundle up. People were holding their cappuccinos and hot teas trying to get some warmth as they bustled quickly to get to their places of business on time.
As I stood there, a large white Ford F150 pickup truck pulled up across the street. The door slowly opened and Bronze Morgan stepped out. Bronze is a client and President of Morgan Construction Company LLC based out of Woodside, NY. Also known as MCC, they are a second generation construction company originally started by Bronze's father, Agamemnon.
Originally, Morgan Construction focused on small residential-type interior renovation work. They would do interior painting, drywall, and minor non-structural carpentry. When they were renovating the kitchens or bathrooms of their clients, they would hire subcontractors to do the electrical, plumbing, and hvac work. As the company grew, Agamemnon began doing some exterior-type work such as:
minor landscaping
flat concrete and masonry work
leveling of grade for backyards
siding work
All of this was still within the scope for his residential client.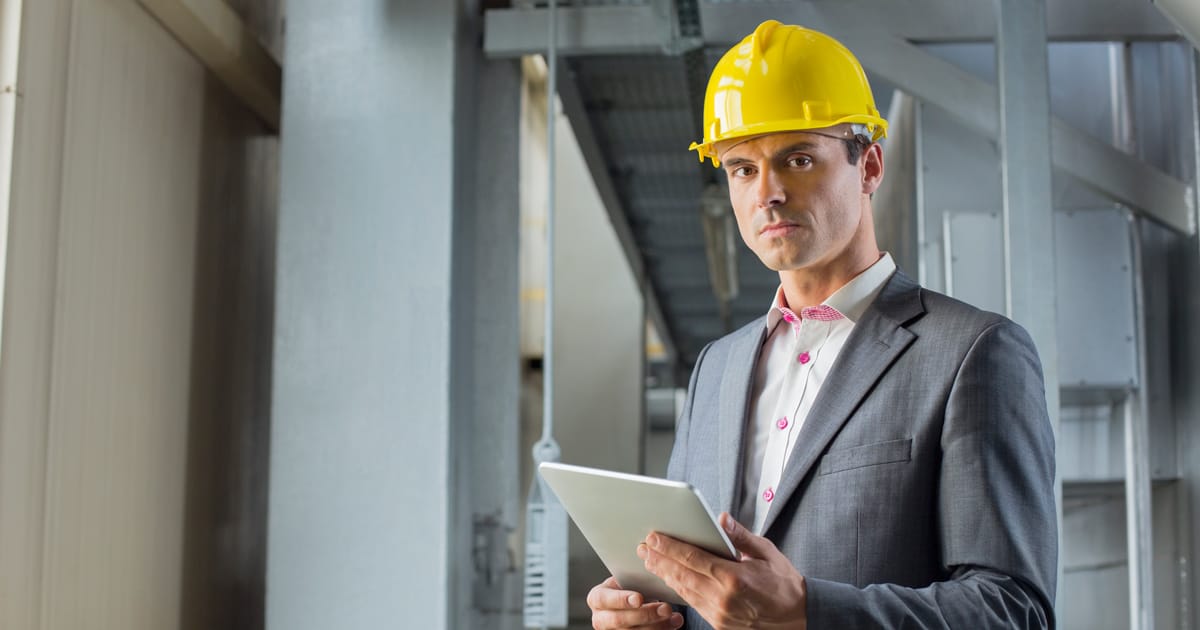 During those years, Bronze was still in high school and would look up to his father hoping to follow in his footsteps. When he was ready to go to college, he decided that he wanted to study civil engineering. He went on to go to New York Institute of Technology. After graduation, he rejoined the company full time where he began to expand the operations of the company.
In his early years, he still focused on residential clients but started taking on additions to residential homes such as adding a 2nd story to a ranch style home or pouring footings for detached garages on residential properties.
Over the years, Bronze was able to involve himself with more complex projects like the complete demolition of small residential properties. Eventually, he moved on to excavation and more…
Who is a Named Insured?
At this point, he moved onto foundation pouring and, eventually, new construction of multi story mixed use and commercial buildings.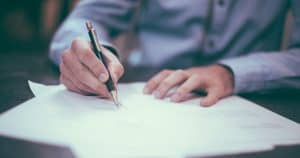 You see, the original policy that Agamemnon had with Kingstone Insurance Company was a policy specifically for his small renovation work. The policy was in the name of Morgan Construction Company LLC and that name is the "Named Insured".
As Agamemnon did work for clients they rarely asked him to provide a Certificate of Insurance proving his insurance because all of the work that Agamemnon did came largely from referrals from previous clients. His personal touch to each job that he did was almost like he was doing the work for a family member. They trusted him.
Who is an Additional Insured?
In the early days, when Bronze came into the company and started to expand operations, the new projects that Bronze was acquiring involved advertising in the local newspaper. These new clients now had slightly larger projects; which also had a higher valuation associated with them. Hence, when Morgan Construction signed the contract to build a 2nd story to the Petrovic home in Syosset, the Petrovic's needed to be an "Additional Insured".
Additional insured is a status associated with property & casualty insurance policies that provides coverage to other individuals and/or groups that are not the Named Insured or Owner of the policy.
The status of an additional insured literally makes the Petrovic's an additional insured. They have certain rights to the policy just like Bronze does. One of the most important coverages extended to them is defense. For example, when the Petrovic's neighbors 10 year old son Matthew decides to play on the construction site with his friends one Saturday morning. If he suffers an injury, the Petrovic's now have defense coverage against the lawsuit from Matthew's parents. This allows them to keep the loss away from their homeowners policy.
The vast majority of projects require one or multiple additional insureds. When a contractor owns the policy, he is the Named Insured. When that contractor starts a project, the now-named client becomes the additional insured. If there are multiple parties to the project (i.e., client, bank, management company), then they are all additional insureds.
PRO TIP: There are instances where the number of additional insureds will affect the cost of a policy but, many times, they will not. It's very important to know when this is the case. A mishandled policy will cause you to spend unnecessary money or – worse – leave your project exposed to unnecessary risk. Make sure to address these points with an experienced insurance professional.
Bronze has been an instrumental part in expanding the reach and projects for Morgan Construction. His ability to network, build relationships, and establish his company as a major construction firm has, in recent years, been bringing him larger and more complex projects. About a year ago, they won a project on 3rd Avenue and 33rd Street in New York City to build an 18 story new construction building by a well known architect. The building is mixed-use comprising multiple story commercial use on the lower floors. The rest of the building is residential condominiums. It was a $6M project and the largest that Morgan Construction has ever done.
Who is an Additional Named Insured?
Because of the size and scope of the project, the owners of the property, 33rd Street Owners Corp along with Morgan Construction Company LLC, decided to purchase a project specific general liability insurance policy along with multiple excess insurance policies. A project-specific general liability insurance policy is exclusively for a single project. These two entities did the project as a joint venture where Morgan Construction will be acting as General Contractor.
For this policy, Morgan Construction Company LLC was the "Named Insured". Since it was a joint venture, 33rd Street Owners Corp also had an interest in the policy and hence would be an "Additional Named Insured". What this means is that when you look at the declarations page of the policy, you will see both names and "owners" of the policy. There can be several additional named insureds on a policy of this kind, depending on the unique situation.
The multiple excess policies also acted in the same way. In essence, these two parties were now one. They are no different in respect to this project.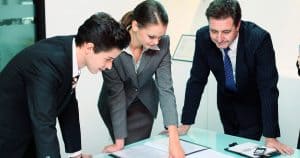 There were multiple parties listed as "Additional Insureds" on this policy as well:
The bank which providing a portion of the financing
The prior owner of the property which held a note on the land
The City of New York for the encumbrance of the sidewalk.
These parties are listed as additional insureds because financial interest existed between them. A party cannot exist as an additional insured if no financial interest exists.
Once completed, the project was ready to move forward. Morgan Construction started to hire the various subcontractors who needed to be on the project. They needed the following…
Demolition contractor to demo the small structure currently on the property
Excavation contractor for excavating the site, doing the shoring for the property next door etc…
Foundation Pouring & Underpinning
Structural Steel & Welding
Crane Rental & Operator
Scaffolding that must go up
Masonry contractor for the brick & block work
Electricians, Plumbers, HVAC, Sprinklers & All of the Interior Tradesmen
When individually hiring these entities, a contract must be in place with each of them, spelling out all of the insurance requirements that each must carry to be able to work on the project. Each of these entities must submit copies of their insurance to Bronze who in turn forwards them to us for verification and approval. Each entity must add Morgan Construction Company LLC & 33rd Street Owners Corp as "Additional Insureds" on their own policies.
DurAmerica Brokerage provided risk management consultations and risk transferring techniques to all parties involved which allowed smooth progress on the project. Morgan Construction has continued to grow and take on projects knowing that they have an insurance partner to assist with it all.
TL/DR (Too Long/Didn't Read)
Named Insured – The owner of the policy, the name found on the declarations page of the policy. The party that has full rights of the policy.
Additional Named Insured – A person or organization which is also an owner of the policy. This name appears on the declarations page of the policy and also has full rights of the policy just as the named insured.
Additional Insured – A person or organization, other than the named insureds which has been added to the policy who has limited rights to the policy.
When you choose DurAmerica Brokerage, you are choosing an insurance partner with over a quarter century of experience helping General Contractors..